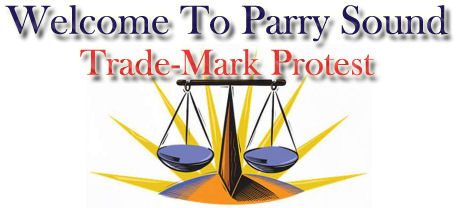 Please note:  welcometoparrysound.ca is not associated with Nick Slater, Zeuter Development Corp, or any of it's products or services. 

Visitor # 20268

---
On Wednesday, May 19, an article published in the Parry Sound North Star (Local paper) brought to the attention of the general public the actions of Mr. Nick Slater of Zeuter Development Corporation. 
The article described the events which lead to Mr. Slater pursuing a $23,000 small claims court suit against the not-for-profit "Parry Sound Snowmobile District" for what he claimed was a trade-mark infringement.
This website is the direct result of a group of citizens who are both concerned, and morally outraged by these actions.  We firmly believe that the context of usage of the phrase "Welcome To Parry Sound" on PSSD's web site, as well as the sites of many other organizations and Parry Sound based businesses, IS NOT and CAN NOT be considered a Trade-Mark Infringement as set out in the Trade-Marks Act.
http://laws.justice.gc.ca/en/T-13/FullText.html
We do not dispute the existence of this registered trade-mark.  However, it also happens to be a generic greeting to a location – and when used in this context, and not as a trade-mark promoting products or services, it is NOT a trade-mark infringement. -  So…  Welcome to Parry Sound Everyone – and thank you for your support!